By Greg Gao
Inceptio Technology(嬴彻科技), an autonomous driving truck startup, recently received China's first public road test license for L4-level autonomous heavy-duty trucks with no one in the driver's seat in Deqing, eastern China's Zhejiang Province.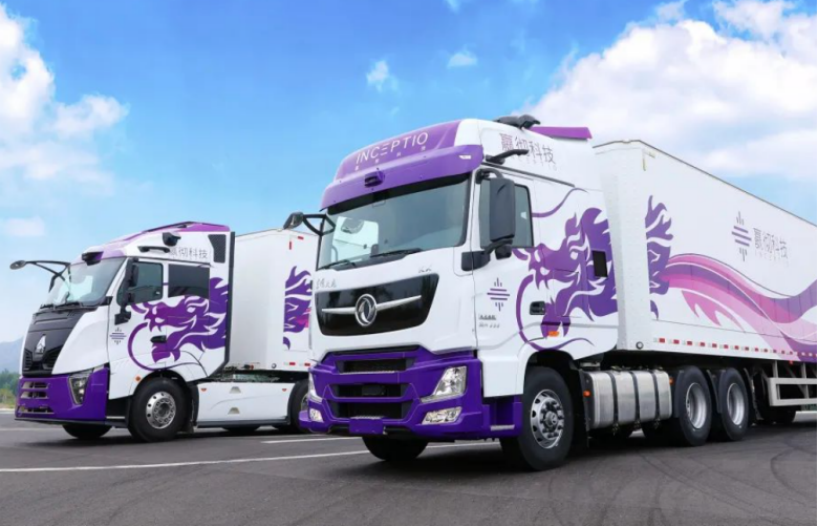 This signifies that Inceptio will enter a more open, higher-level, and closer-to-the-actual-operation scenario autonomous driving test phase.
Previously, Inceptio completed China's first L4 unmanned heavy truck test with mass production potential on December 23, 2021, in the closed highway test site in Laiwu, eastern China's Shandong Province. The test simulated a realistic scenario with real-time-like traffic flows in China and provided a comprehensive demonstration of the L4 autonomous driving. The whole process is unmanned, with no remote intervention.
The test site covered a distance of 24 km and included typical highway road structures such as up and down ramps with various gradients, curves with large curvatures, long tunnels, bridges, highway ramps, and toll stations. Inceptio also introduced a large number of vehicles to simulate real traffic flow.
Founded in 2018 and based in Shanghai, Inceptio Technology has received a total of $678 million funding amount so far. It is backed by notable venture capital firms such as Legend Capital, Sequoia Capital China, and NIO Capital.